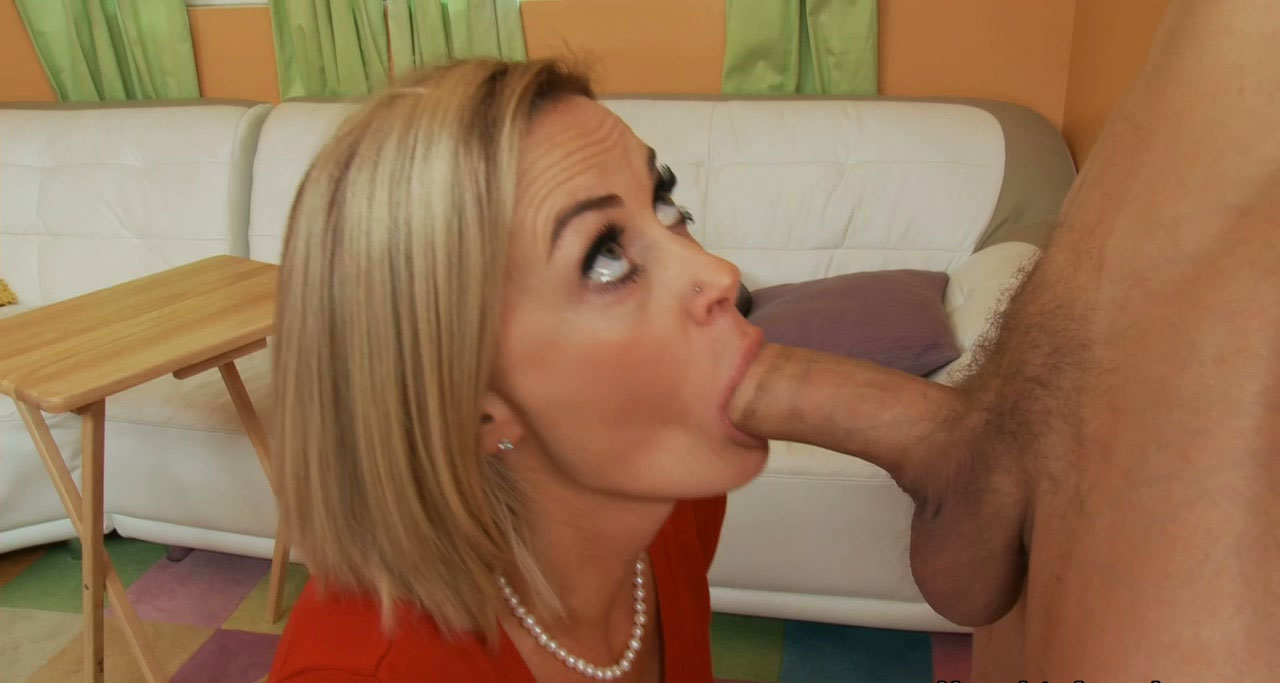 If you take a look around our product catalog, you'll see a whole new slew of categories in the menu. We are mastering/releasing 2-3 files a day for the next several weeks as we revamp our entire product line.  The first category in our new lineup is oral sex. So without further adieu: introducing the new oral sex line!
Check it out:
Curious About Oral Sex is the first in our new oral sex line. It is an introduction to the topic for women who have no interest in giving head, or who have never done it. It will get your wife thinking about it, wondering about it, and convincing herself that maybe sucking your cock isn't such a bad thing. Curious About Oral Sex is available now for $19.99.
Enjoy Oral Sex increases that curiosity and takes a wife who might give blowjobs once or twice a year because you want it to truly enjoying it herself. As she listens to her training file, your wife will find herself thinking about sucking your cock more often. She's going to realize that she gets sexual pleasure herself from pleasuring you with her mouth. She'll want to include oral sex with your regular love-making more and more.  Enjoy Oral Sex retails for $19.99.
Initiate Oral Sex goes one step farther. This file takes her enjoyment of oral sex, and turns it into a regular habit. She's going to want to start including blow jobs not only as part of your regular lovemaking, but she's going to wake up wanting to suck your cock, she's going to start wanting you to come in her mouth all the time, and she'll be fantasizing about sucking you cock every time she masturbates. Initiate Oral Sex can be had for just $24.99.
Addicted to Oral Sex is the ultimate slut trainer. Your wife's habit is going to be converted into a full-on addiction. She'll dream every night about sucking your cock. She'll wake up every morning craving the taste of your cock and come in her mouth. She'll start acquiring a taste for your come, so if she hasn't started swallowing every time she sucks you off, she will. The thought of sucking your cock will obsess her, and she will easily accept that this is the best, greatest addiction of all. All this can be yours for just $24.99
All of our new files have seven tracks playing at the same time, in addition to the masking "flavor." Four of the tracks are different women repeating the affirmations for each file. The fifth track is a male voice, "instructing" your wife by telling her she will start doing the actions in the affirmations. The final two tracks are women having loud, satisfying sex. The combination of all these voices and sounds are extraordinarily powerful in infiltrating your wife's mind and psyche, turning her attentions toward the topics you've specifically targeted for her to learn.
All of the old files in our Oral Sex Line are still available for sale, in the Legacy menu. They are all bargain priced at just $9.99.  The new oral sex line is going to be expanded by three more products soon, stay tuned for further updates!